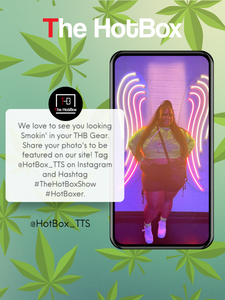 LOUD LIYA GREEN WOMEN'S CROPPED HOODIE
Check out this #HotBoxer wearing our LOUD Liya Green Womens cropped Hoodie.
Crush your next workout in this super cute LOUD Liya Green Women's Cropped Hoodie. Its ultra-soft fabric feels great against your skin and is a lounge worthy staple for every woman.
- Can be found in our LOUD Collection.
*We love to see you looking Smokin' in your THB Gear. Share your photo's to be featured on our site! Tag @HotBox_TTS on Instagram and Hashtag #TheHotBoxShow #HotBoxer.
Thank You, for supporting TheHotBoxShow!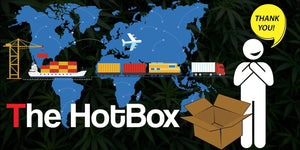 Processing and Shipping
Thank you for supporting The HotBox! Orders placed Mon - Thurs will be processed within 24 - 48 hrs. Orders placed Fri - Sun will be processed on Monday.
All shipping providers are experiencing unprecedented volume increases and limited employee availability due to the impacts of COVID-19.
We appreciate your future patience, Happy Shopping.
Want All The Smoke?
The HotBox Show Promotions, new products and sales; Directly to your inbox.